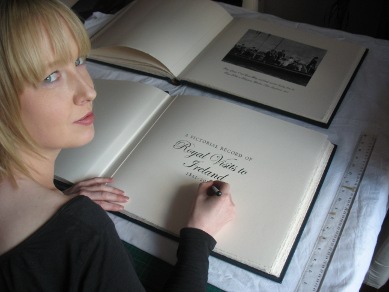 Just finished calligraphy on photograph album which will be given as a gift to  HM The Queen tonight after the Dublin Castle banquet!
Two albums were created, one being given to HM and the other (an exact replica) to be held by the State.
Photographs and prints were of royal visits to Ireland from 1821 to 2011 (obviously with a big gap between 1911 and 2011!).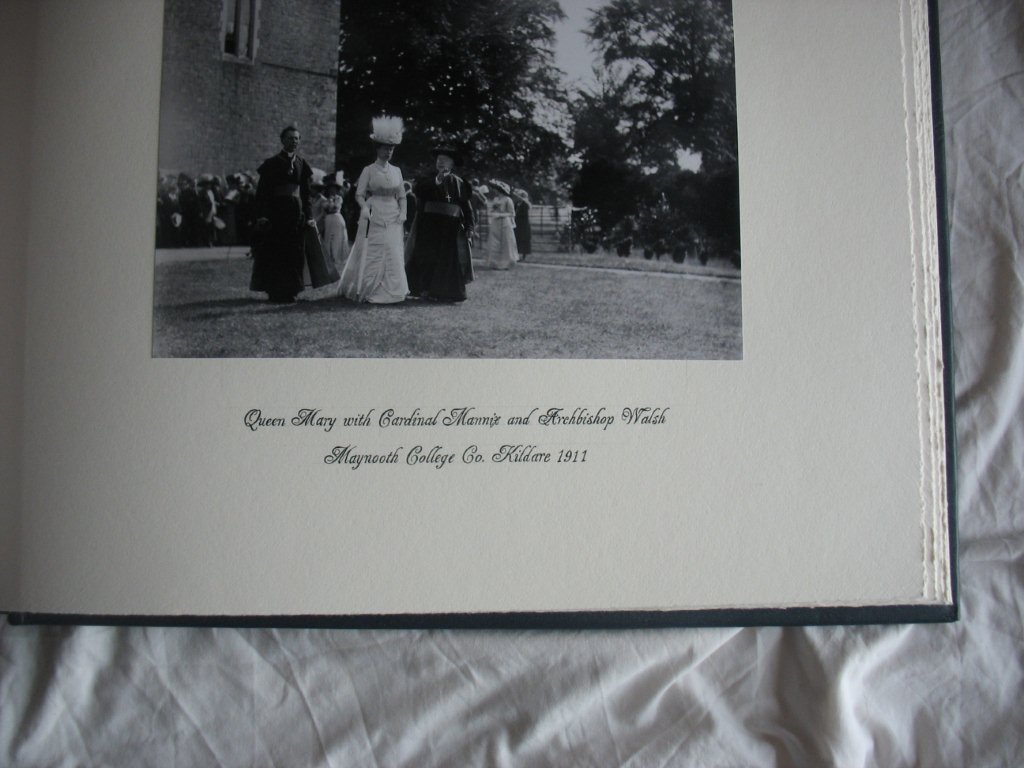 I did the photograph captions in ornamental Copperplate script and two title pages in a similar flourished calligraphy style.
Introduction page was done in a plain formal lettering.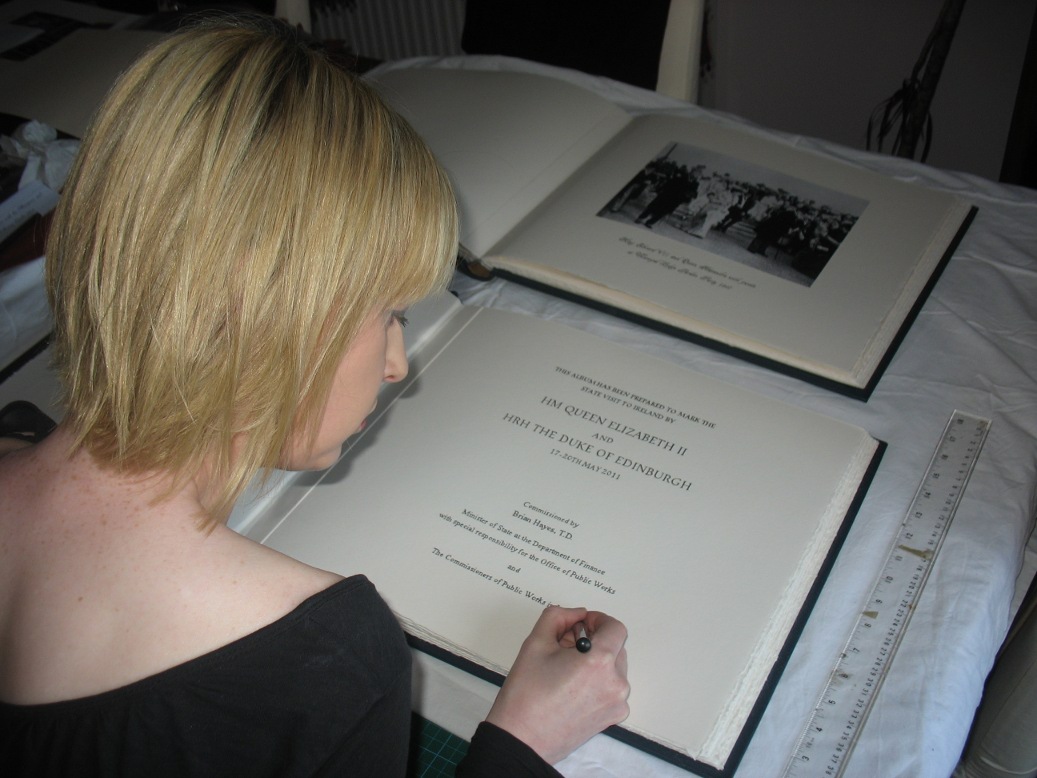 Work was very pressurised as I only got to commence the work 12 days ago.
Extremely stressful work but well worth it in the end.
Very happy with the quality of my work under such pressure.
Album turned out great and is fit for a Queen!
Well done to the designer and art historian who put this album together!